All Things Valley League
Gardner Invited!
From John Leonard's blog All Things Valley League - January 12, 2007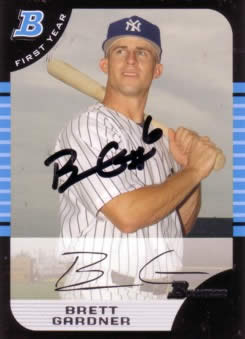 Brett Gardner (New Market 2003-04) has been invited to spring training with the Yankees! The Yankees are very set in the outfield with Hideki Matsui, Johnny Damon, Bobby Abreu, and Melky Cabrera (as usual). Once again, though, as with Clay Timpner, the experience, hopefully, will be pretty cool, and a step in the right direction. See the complete article with links.