Chatting with Riley Cooper
July 16, 2008 - John Leonard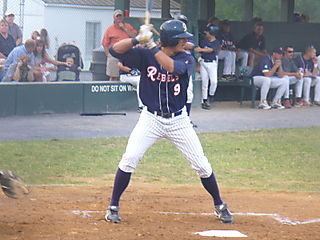 While the Valley League has seen some premium athletes over the years, I'm not sure there has ever been an athlete to the level of Riley Cooper, a sophomore, who is playing division I football and baseball at the University of Florida.
A 2006 graduate of Clearwater Central Catholic, Cooper was a 15th round draft pick of the Philadelphia Phillies, but he elected to attend Florida to play both baseball and football. In two football seasons, Cooper has appeared in 23 games, grabbing 12 receptions and scoring 6 touchdowns. He also contributes on special teams.
Riley was unable to play for the baseball team his freshman year because of injury, and received only 58 at-bats his sophomore year, putting up 207/303/379 numbers. Although Riley has not received the reps he has needed on the diamond, it's clear that he has prodigious talent in both sports.
All Things Valley League sat down with Riley to talk about football, baseball, and the eventual choice he will need to make.
ATVL: Explain for us how you came to the league.
Riley Cooper: I was asked by my coach, Coach Bell. I told him I was interested in playing some summer ball, to get some more at-bats, cause I didn't end up starting for the Gators until the South Carolina series, which is a little past the half way mark. So I wanted some more at-bats, so he called around. He knew [New Market] Coach Nolan [Neiman], and called him up, and I got a spot. I was one of the later ones to get on the team.
ATVL: That's a part of the story, isn't it? The roster was close to being set. What kind of arrangements had to be made with [Florida football] Coach [Urban] Meyer?
RC: I had a sit down meeting with him, my parents, and my position coach, Coach Gonzales, the wide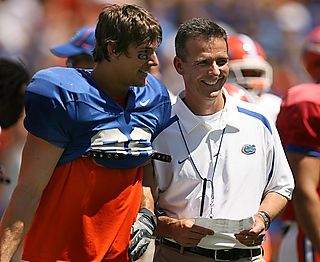 receiver coach. Just talked to them to see where they were at on the whole thing. I had to switch my major to public relations, so I didn't have to take summer classes. That was the big thing. He knew I wouldn't be there for the workouts, obviously, but he trusts me to come up here and lift Monday to Friday and keep my weight on and stuff like that. He was good with it- we have a good relationship. He calls me every couple days to make sure I'm doing the right thing.
ATVL: Is it true that football players aren't supposed to leave campus during the summer?
RC: Yeah, it is true. He's been coaching for over 18 years and he told me that I'm his first guy to not be there for summer. Summers are a big part of the whole football deal. But I'll be ready when Hawaii comes around.
ATVL: What's your daily routine look like?
RC: Our strength and conditioning coach gave me a booklet of all the running I have to do, and the route tree- I have to come out and run routes. He gave me Monday through Friday exercises I have to do- full body. Different things every day- he's got it all planned out. I have to keep my weight up- they're big on that. There's some big boys out there, so you have to keep your weight on.
ATVL: Tell me what happened with the Phillies in 2006.
RC: There's not much there. They ended up taking me, but I had an injury to my arm, and I told them that I wanted to go to college and get an education, and play football and baseball in college. They said they were going to take me, but I said I was going to college. They ended up taking me in the 15th round, and I told them I wasn't interested. I really appreciate the offer, but I wanted to get an education. Hopefully they come back!
ATVL: Did they put on a big push to sign you?
RC: It was a decision that me and my family made, because they are big into education, which I don't blame them- I want my kids to go to college, too, if they have the chance- so we made a group decision to go to school and pursue my career a couple years down the road.
ATVL: What's it like rooming with the Heisman Trophy winner (Tim Tebow)?
RC: It's good. He's a great guy. Everything that y'all read about him and see on ESPN that's all true. He's a great guy, would do anything for you. If I'm ever in trouble, he'd be the first one I'd call. He's a great guy.
ATVL: It's nice to live with your quarterback, too, isn't it?
RC: *Laughs* That doesn't hurt. Having a good relationship with your quarterback is definitely a positive.
ATVL: Bruce [Alger] and I were talking about this at the All-Star game- why didn't you come down to run the 60? Bruce said, "Riley's been clocked. Scouts know how fast he is." So what's your 60 time?
RC: I ran a 6.28 at the Perfect Game in Atlanta. That was the last 60 I ran. I think right now I'm probably a low 6.3. I've put on a few pounds during football, but at the same time they work on all of our techniques. When we get there, the big thing is to get stronger, faster, and tougher. I don't know if I got much faster than a 6.28.
ATVL: How about the 40?
RC: Around 4.35.
ATVL: I can't even dream of running that fast... How tough is it to do two sports in Division I?
RC: The main thing is time. Playing two sports at such a high level is definitely difficult but juggling school- trying to get good grades on top of it all- the practices, mandatory workouts and stuff like that- you definitely have to spend a lot more time with that stuff than the regular student would. It's a sacrifice that I'm good with making. I'm going to play two sports as long as I can and then, hopefully, one day the decision comes where I can play football or baseball and go from there. I have no time, really.
ATVL: How do you feel that decision will come about?
RC: I have no idea. This year I have to stay healthy in football, and get a full season under my belt. Freshman year I had a foot injury, and last year I ended up starting the first four games, and I got hurt in the Tennessee game, and I was out 2-3 weeks. I came back for Kentucky, and the first play of the game I broke my pinkie finger. Had surgery on that. Last year I didn't play in 6-7 games, so I have to stay healthy and see what happens.
ATVL: Is there one of the two you like better as a player?
RC: No, they're just so different. Baseball's a slower game, and there's a lot more failure involved. In football, if you mess up, 35 seconds later you can come back and try to hit somebody or get your anger out that way. In baseball, if you strike out, you have to wait an inning and a half. That's one thing I have to work on. But there's not one sport I like more than another. I love them both.
ATVL: How about as a fan? Do you like to watch one more than the other?
RC: Yeah- football, I guess. More excitement, more things going on, more action packed. I love going to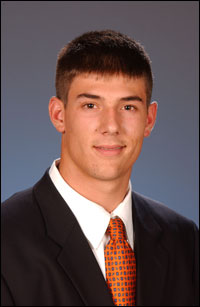 baseball games, I just can't watch it on tv.
ATVL: So you're playing in front of 90,000 people on a Saturday, now you come to New Market, and you're playing in front of a couple hundred (no matter what number is actually announced). Has that been something you need to adjust to?
RC: No, no. Playing in front of such a large crowd at Florida is fun. Obviously it's a huge change, but when you're playing you're really not thinking about it. Playing in front of 10 or 100,000 I'm still going to go out there and do my thing. It's definitely different, though.
ATVL: So what's it like living with the Algers?
RC: It's good- I love it. There's five guys there, and I have no complaints. They cook, we eat a ton. Bruce and Lynne, we call them Mom and Dad, they take care of us. They'd do anything for us. They're awesome.
ATVL: You a Marlins fan?
RC: Nah- I have to go with the Rays right now. I'm from Clearwater, so I have to go with my home team. I think they have the best record right now, so I have to go with the Rays. Young and talented. My dad has season tickets, so we're Rays fans.
ATVL: How do handle high expectations?
RC: That's a tough question, living up to other people's expectations... I just try to go out there every day and do what I do, and what my coaches train me to do. I try not to pay too much attention to all the outside stuff. I just try to go out there and do my thing.
ATVL: Maybe the question should be do you pay attention to those expectations.
RC: Yeah- they're definitely there. But you can't make everybody happy. That's the way you have to look at it. You make as many people as you can happy- the important people. Coach Meyer, my parents- and work from there.
Most of us can only dream about being a pro prospect in one sport, let alone two like Riley. It will be fun to see which sport Riley chooses down the road!