Safe at Home Released
(Visit the Safe At Home: A Season in the Valley pages)
January 16, 2010 - John Leonard
This afternoon, approximately 35 folks converged on the New Market public library to meet Austin Gisriel and witness the release of his book Safe At Home: A Season in the Valley.
Based on the New Market Rebel season of 2009, Safe at Home is the first book, to ATVL's knowledge anyway, based completely on the Valley League.
Austin began the afternoon by answering a few questions about the book, and then read an excerpt, choosing to read about batting practice before game three of the Luray playoff series. After that, folks lined up to purchase the book and have Austin sign their copy.
Congratulations to Austin! I don't think he needed to drive home - he probably just floated back to Williamsport!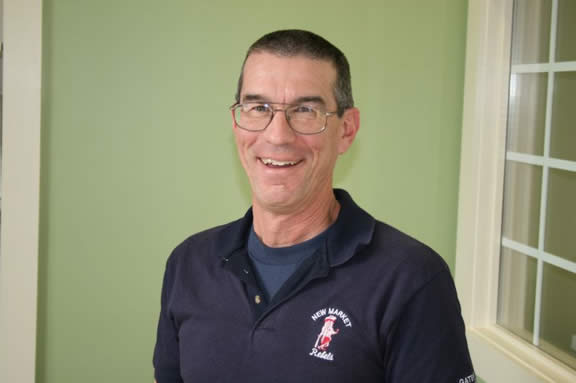 The man of the hour!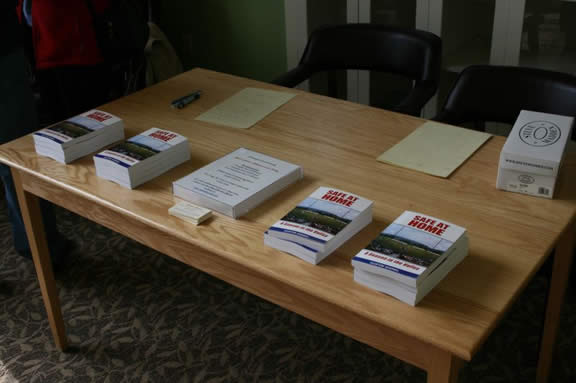 The books all ready to be sold and signed...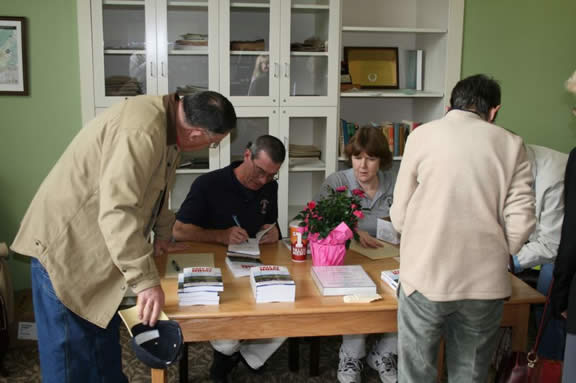 Austin told me his hand might survive...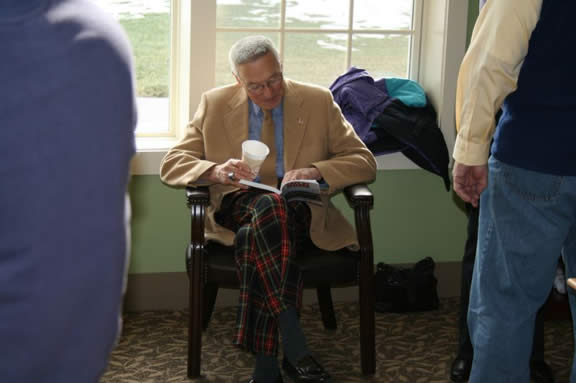 One of the subjects of the book - Mo Weber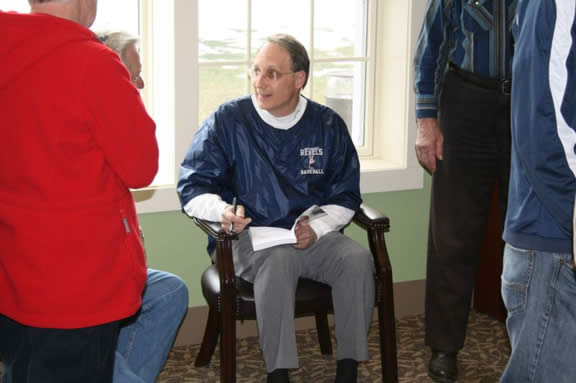 Bruce Alger....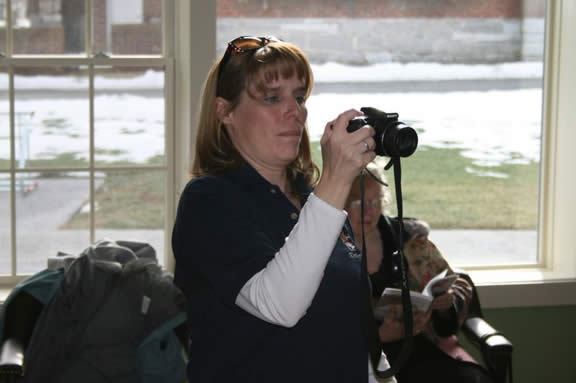 Melissa Dodge - taking pictures... as usual!
Pictures courtesy of John Leonard.