Mid-Summer Classic Announced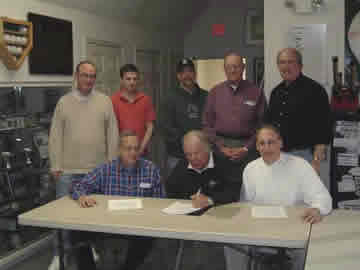 WALDORF, MD, February 7, 2009 – The Valley Baseball League announced today that they have finalized an agreement with the Cal Ripken, Sr. Collegiate Baseball League to stage an All-Star game this summer between the two leagues.
The Cal Ripken, Sr. League will host the event on July 15, 2009 at RegencyFurniture Stadium in Waldorf, Maryland.
RegencyFurniture Stadium, a 4,200 seat venue located in Charles County, Maryland, is the home of the Southern Maryland Blue Crabs of the independent Atlantic League.
The game, to be called the "Mid-Atlantic Classic", will pit the top 28 prospects and stars from both the Valley and Cal Ripken, Sr. Collegiate baseball leagues. Mid-Atlantic Sports Network (MASN) will broadcast the event live in high definition.
The game also marks the second time that MASN will be involved with the Cal Ripken, Sr. League's all-star event. In 2007, MASN broadcast the league's all-star game from Ripken Stadium in Aberdeen, Maryland with legendary broadcaster Johnny Holliday and former Baltimore Orioles pitcher Dave Johnson on the call. Those two men will handle the play-by-play and color duties for this new event as well.
In addition to the game, a Home Run Derby between the two leagues will precede the contest and the Cal Ripken, Sr. League will host a luncheon prior to the derby for all players, coaches and league representatives involved in the event.
For Valley League fans unable to access the MASN broadcast, the league announced that it will webcast on its website, www.valleyleaguebaseball.com. Haymarket Senators owner Scott Newell will handle the play-by-play duties for that broadcast.
"I think this is a great event for us," Valley League President Dave Biery said. "We are still going to host our annual All-Star game, and this is going to be a great addition. All of our owners are excited about entering into this relationship with the Cal Ripken, Sr. League and I am sure this is going to be rewarding for our players."
The Valley League is a 12-team wood-bat summer baseball league located in the Shenandoah Valley of Virginia playing under NCAA rules and funded in part by Major League Baseball. Teams play a 44-game schedule from the first Friday in June through the end of July with eight teams advancing to the playoffs and the winner awarded the Lineweaver Cup. For more information, please consult the Valley League website at www.valleyleaguebaseball.com.